Online Content
Learn the principles, skills and tools behind a resilient and profitable farm by implementing the Grazing Naturally System.

FREE MINI COURSE: Two Key Principles of Grazing Naturally
Enrol Now
Our engaging online content is delivered by our grazing management expert Dick Richardson. Filmed on location in his shearing shed and out in the paddock.
Dedicated Coach
Our courses all include 1-1 sessions and 24x7 chat functionality, enabling an interactive learning experience.
Self Paced
You can take as long as you like to finish the course. We're never far away however to ensure you stay motivated.
Supporting People
From our discussion community to regular "conversations with Dick" our team are here to support you.
Expected Outcomes
The value of soil depth and maturity. The carbon cycle. The functioning of ecological communities in relation to soil building. How plants, animals and living organisms build soil. Understanding soil cover and more!
The natural functions of a grazing ecosystem. The effects of light and heavy set stocking. Why multi paddock rotational grazing systems often work at first, then stagnate and fail. Working with natural patterns to generate ecological shift. Building soil carbon and soil depth using natural grazing patterns of animals. The fundamentals of the Grazing Naturally System and more!
The basics of matching stocking rate to carrying capacity. Assessing feed availability using the simple STAC method. Plant health, soil building in the paddock and more!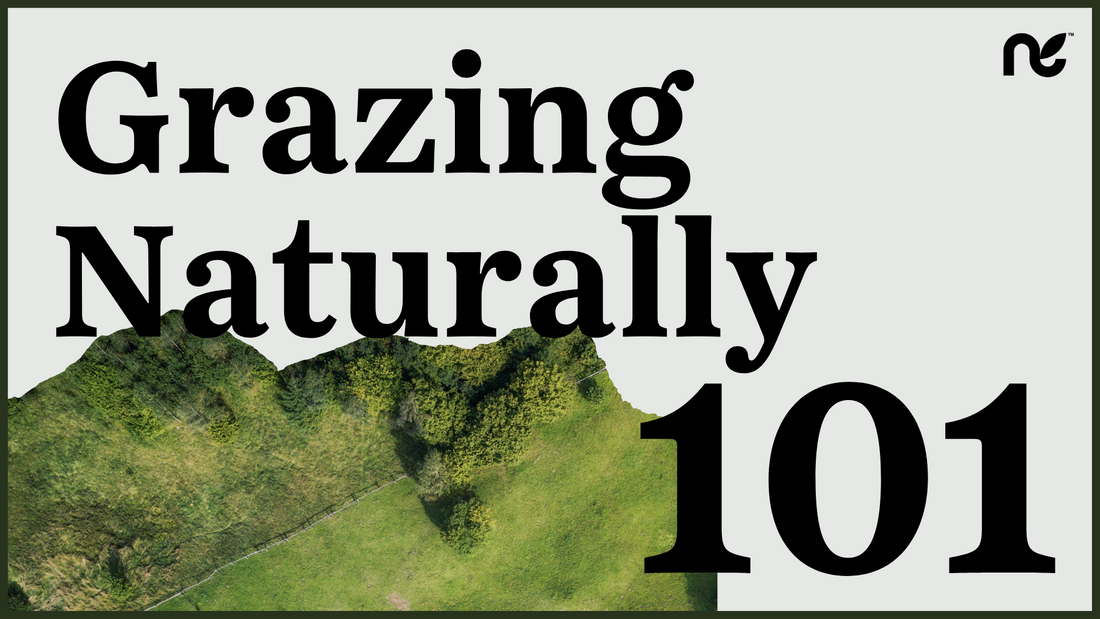 This course will provide you with the introductory principles of the Grazing Naturally System.
Expect insights and methods that you can help you start to improve your soil health, stocking rates and profitability on farm.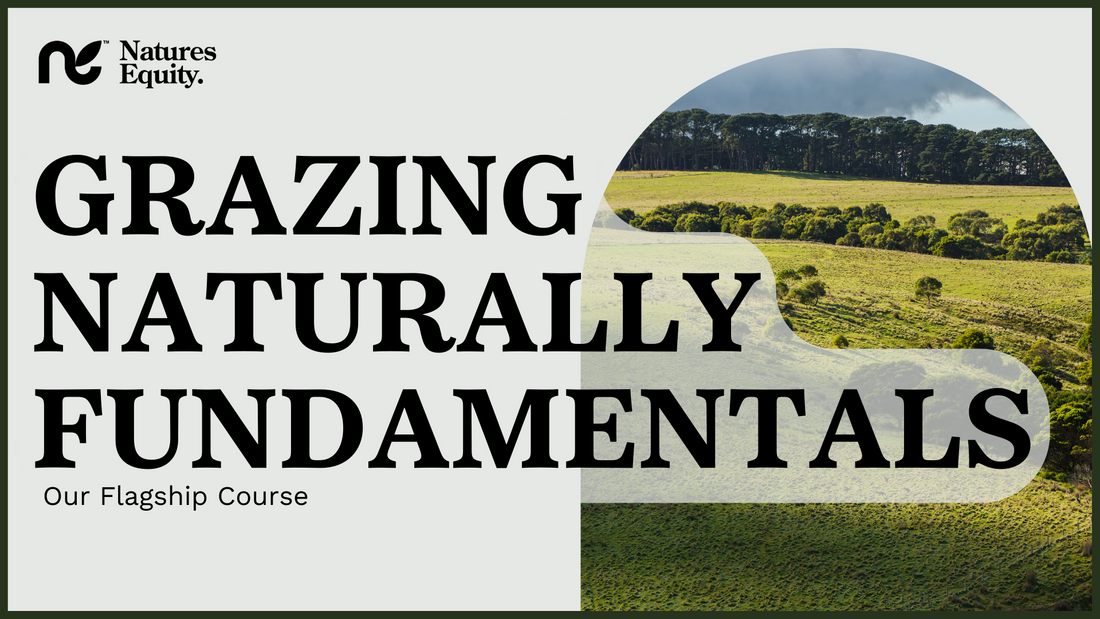 Both an entertaining and instructional course covering the fundamentals of ecology, plant growth and the principles of Grazing Naturally. The relationships between ecosystem function and the patterns of grazing is highlighted, giving insight to outcomes and the patterns that created them.
This course will set people up to make changes in their own organisation.
Additional Content
With any course purchase you also receive 12 months access to the following content.
Conversations with Dick
Join us for live conversations between Dick Richardson and experts in Agriculture. We will aim to have everyone from Soil Scientists, Farmers and everyone in between. We will stay highly focused on bringing you current best practice in landscape, animal and grazing management.
Resources and Toolbox
Grazing Plan templates, the entire documentation suite of the Grazing Naturally System, bonus video Q&A content with Dick and much more!
Community Discussion
Conversations, insights, and questions covering anything to do with ecology, grazing management or on farm issues. 
Share your knowledge and join in the discussion to help continue the learning journey.
Online Content Membership
Our online content membership includes access to all of our online courses and content. This offers the best value for money and will provide you with ongoing learning indefinitely.
Membership Includes:
1. All online courses
2. Community discussion access
3. Invites to live conversations with Dick every month
4. Downloadable resource library & Toolbox
Pricing: $31pm plus $345 first payment.
Learn More
What are our customers saying?
Ben
Farmer - Deep Creek, South Australia
Grazing Naturally has helped us bring a lot of knowledge we had into one management system. We now have a much better understanding of our influence on the landscape and animals. And what is best of all is it is continually adapting with us.
Cameron
Farmer, Canada
Very good course, will be looking to implement this on our farm this year.  Much of the learning hits home with me as we have  been using Holistic Planned Grazing on our place for 15 years and have seen production plateau after 4-5 years of the same management.
Marcia
Advisor, Qld
I thouroughly enjoyed this course. Heaps to take in and get my mind around as I review the printed material and the videos I pick up more.
Bronwyn
Farmer - QLD
This is terrific! Thankyou. It is something I can implement in a short amount of time.
Gemma
Farmer - Blayney, NSW
Dick has a willingness to share his wealth of embodied knowledge and as clients, our knowledge of pastures and landscapes is growing! He always has a cracking story of his life experiences to share and with every interaction with him we learn.
Sean
Consultant - Coffs Harbour, NSW
Dick Richardson has a deep affinity with the landscape, livestock
and the people that depend on and work with both. In terms of
hands on skill, knowledge and practical advice, Dick is a leader
in the field.
Sam
Farmer, South Australia
Great info, backing up and using alot of info I have learn't through uni. Loved it and wanting to learn more
Satisfaction Gauranteed
We offer a satisfaction guarantee. A full refund is available to our online students within 7 days of purchasing the course should you not be happy with your learning outcomes.